141. Cheese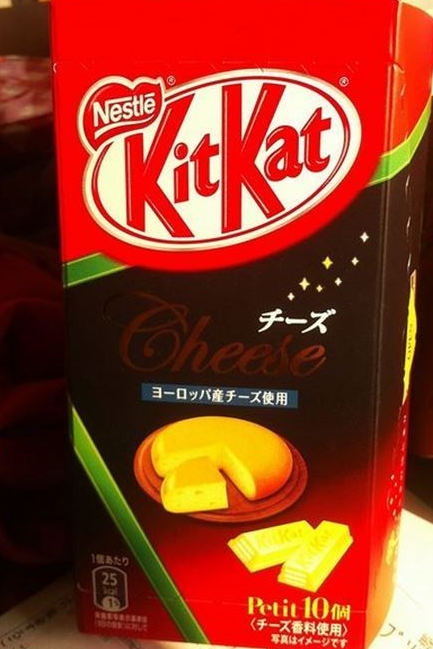 142. Chunky Peanut Butter

143. White Crispy Waffle

144. Chunky Fudge

145. Gran Wafer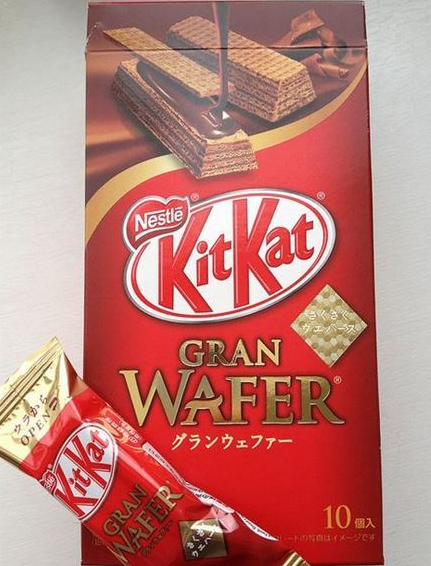 146. Bitter Strawberry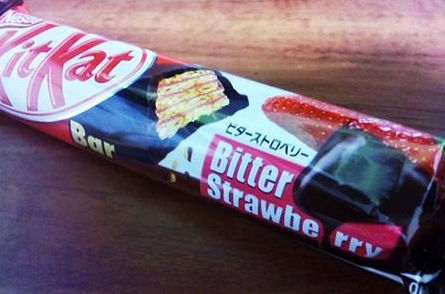 147. Air In White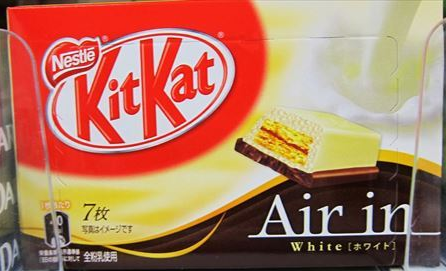 148. Air In Matcha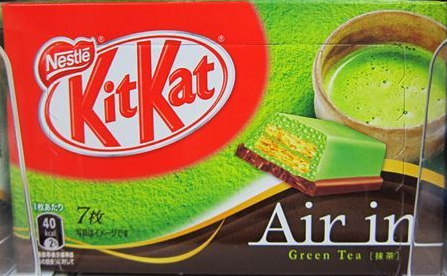 149. Mont Blanc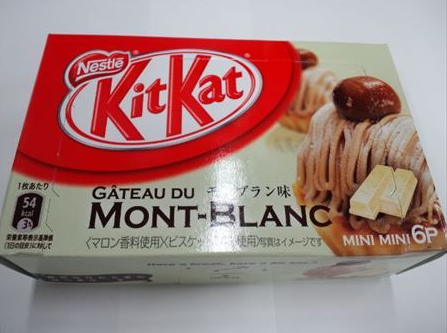 150. Puff In

151. Almond
152. Hokkaido Ranch Cafe Ore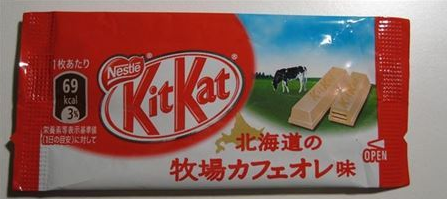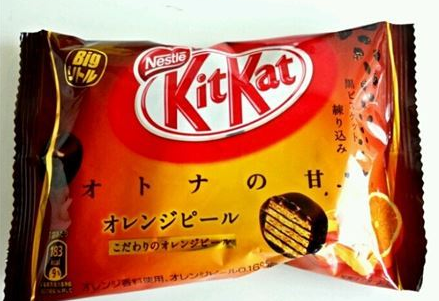 153. Mix Juice
154. Kuchidoke Almond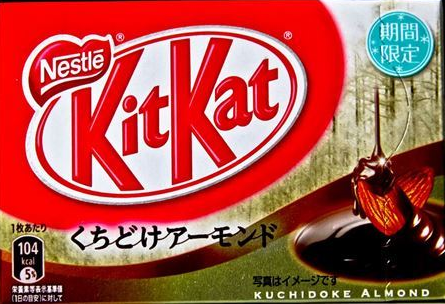 155. Raspberry and Passion Fruit
156. Condensed Milk Strawberry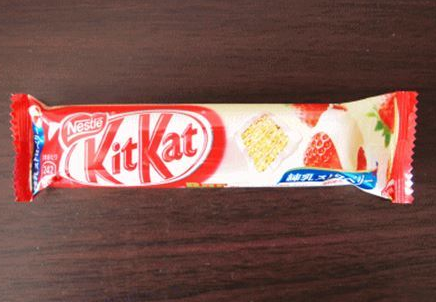 157. Vanilla White
158. Exotic Hokkaido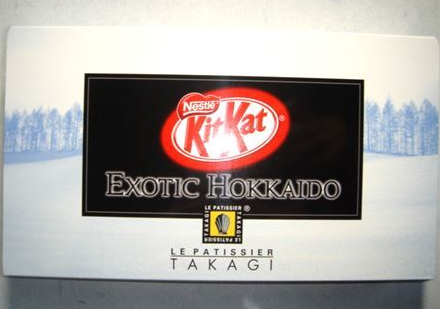 159. Exotic Kansai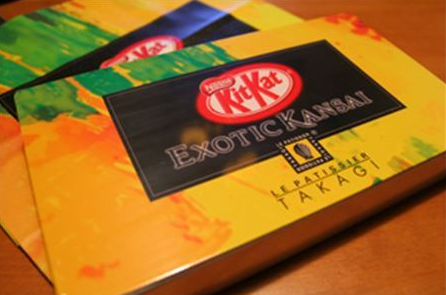 160. Exotic Tokyo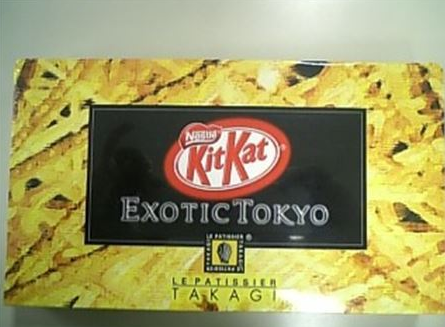 161. Exotic Tokyo (Assorted Cherry Blossom)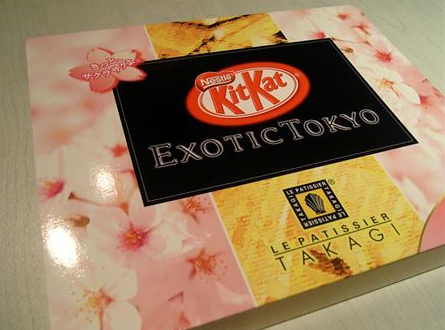 162. Exotic Tokyo (White Chocolate)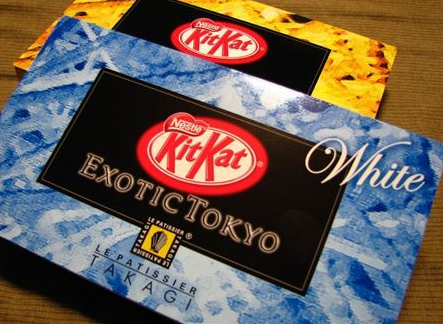 163. Exotic Kyushu
164. Exotic Kyushu (Assorted Cherry Blossom)
165. Caramac
166. Hazelnut Cream
167. Kitkat Big Little Ice
168. Strawberry Fromage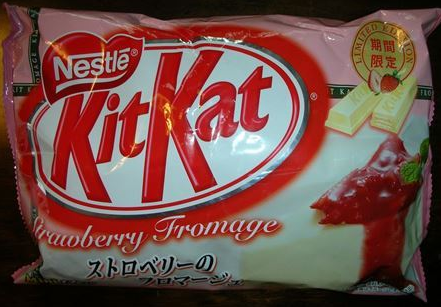 169. Blueberry Fromage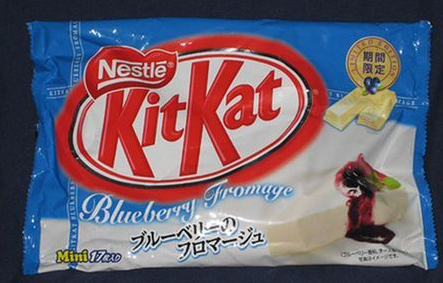 170. Halloween
171. Coffee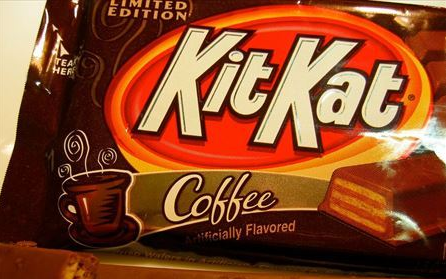 172. Honey Comb

173. Cookie Dough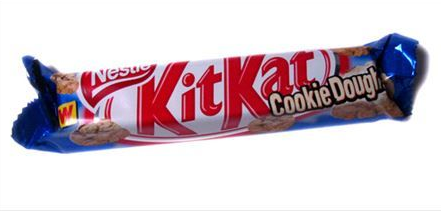 174. Mild Bitter and Blueberry
175. Crispy Chestnut Flavor
176. Crispy Mango Flavor
177. Mint

178. Mango and Passion Fruit
179. Milkshake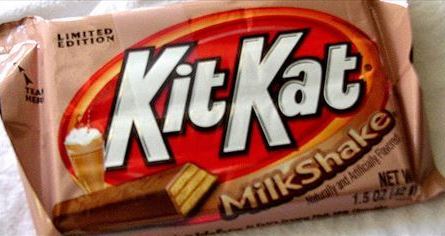 Baked Kit Kat
180. Sweet Potato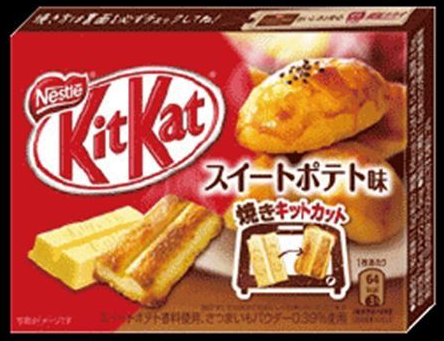 181. Pudding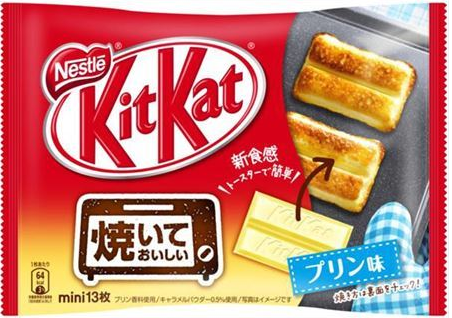 182. Cheese Cake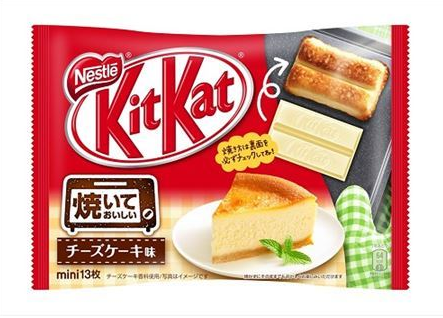 Limited Place Available
183. Wasabi
184. Miso (Soybean Paste)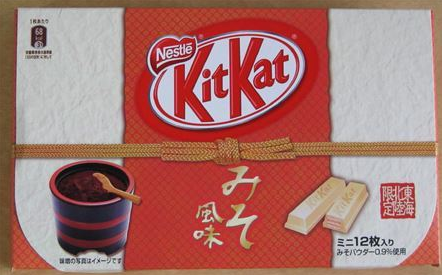 185. ITOEN Matcha
Only available in Kyoto. ITOEN is a famous Japanese tea company.
186. Strawberry Cheese Cake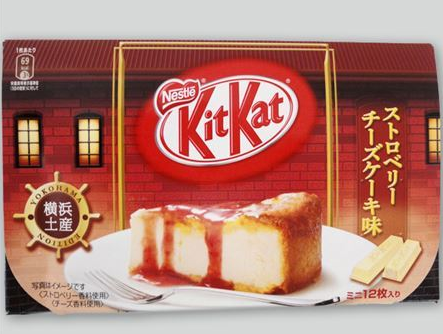 187. Mt. Fuji Strawberry Cheese Cake
188. Mt. Fuji Blueberry Cheese Cake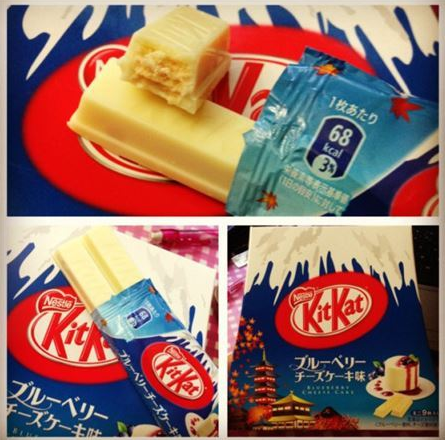 189. Blueberry Cheese Cake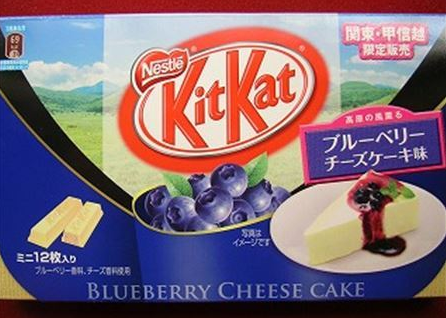 190. Shinsyu (Apple)
Shinsyu is originally from Nagano.

191. Ichimi (Spicy)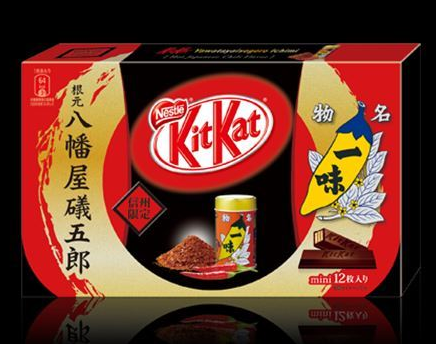 192. Citrus Blend
It is a blend of citrus fruits such as orange, Sudachi and lemon with a white chocolate cover.

193. Houji Tea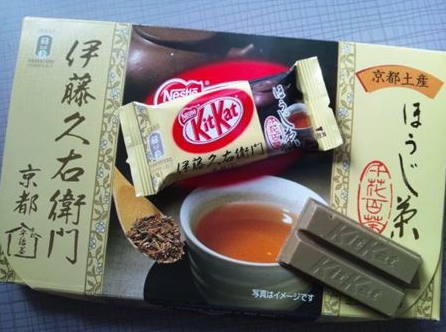 194. Yatsuhashi
It's a sweet made with bean paste that is a local delicacy of Kyoto. This flavor is combination of Yatsuhashi and white chocolate.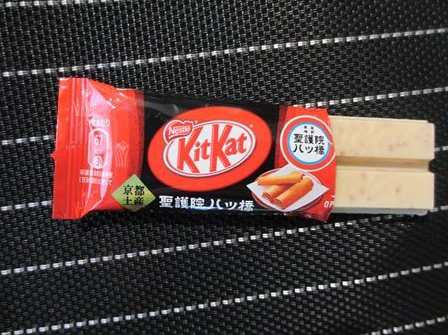 195. Beniimo
It's a purple potato from Okinawa and it's only available in Okinawa and Southern parts of Kyushu.

196. Kobe Pudding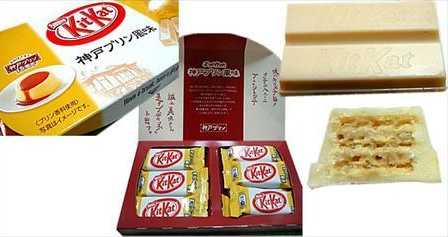 197. Tokyo Rum Raisin
198. Yuzu and Pepper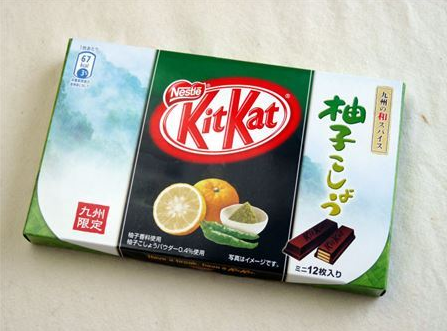 199. Sweet Potato
200. Dark Kinako
201. Cherry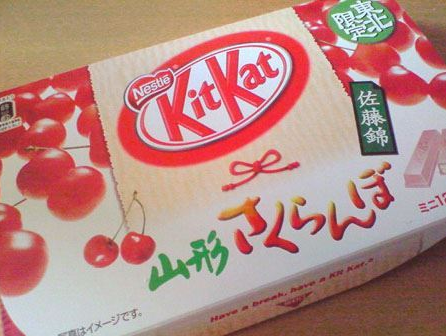 202. Le Lectier (Pear)
203. Amaou Strawberry
It is famous in Fukuoka.

204. Tochiotome (Strawberry)