While talking about the fascinating phenomena in Japan, comics (manga) are definitely one of them. Alluring and creative narratives including comedy, futuristic science fiction, adventure, detective, sports, mystery, romance, history, horror, fantasy, etc., people from all walks of life, in Japan and overseas, have immense affection for the bewildering range of comics series.
The emergence of comics is initially for leisure and entertaining purpose. However, comics have been rapidly and significantly developed as an identity of Japanese art. In term of economic benefit, the comics market is robust as comics series have been widely translated into numerous foreign languages for the overseas market, as well as adapted into marvelous animations, television drama, and movies. In the following, a total of 25 best-selling Japanese comics series will be introduced. Have a look and you would absolutely find many of them are your beloved selection.

The 25 best-selling comics in Japan
1.One Piece (3 billion & 20 million sold)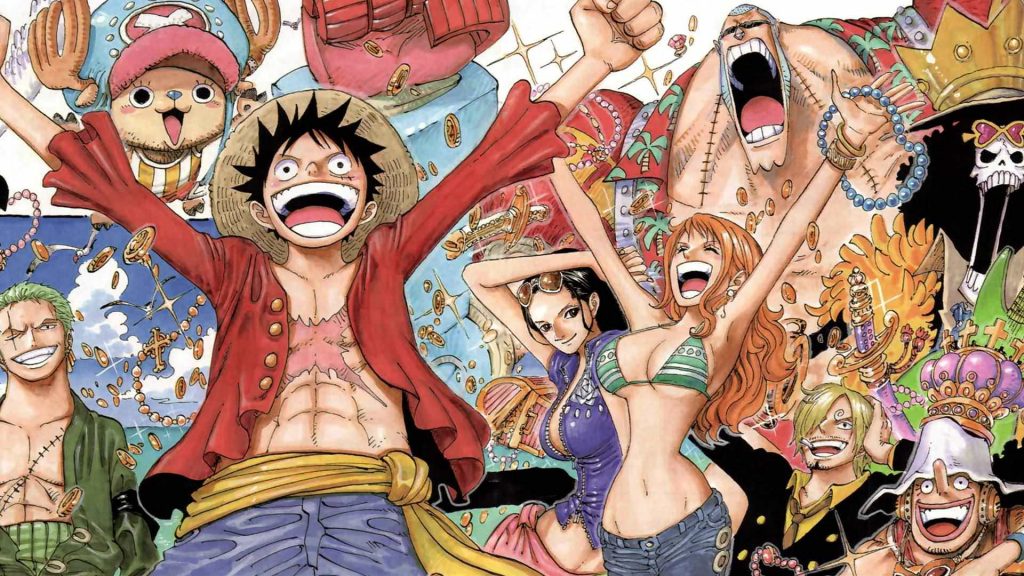 It is not surprising "One Piece" is ranked as the top of best-selling comics. The series span 77 tankobon (volumes) since 2015 and are continuously covered in "Weekly Shonen Jump" magazine and "Kochira Katsushira-ku Kameari Koen-mae Hashutsujo". Every reader is impressed by the amazing plots. A seventeen-year-old boy Monkey D. Luffy decided to become a pirate in order to search the valuable "One Piece" and thus started the ocean adventure by a ship, coping with many battles with the enemy. He got new members to join in and developed a great friendship.
2. Golgo 13 (2 billion sold)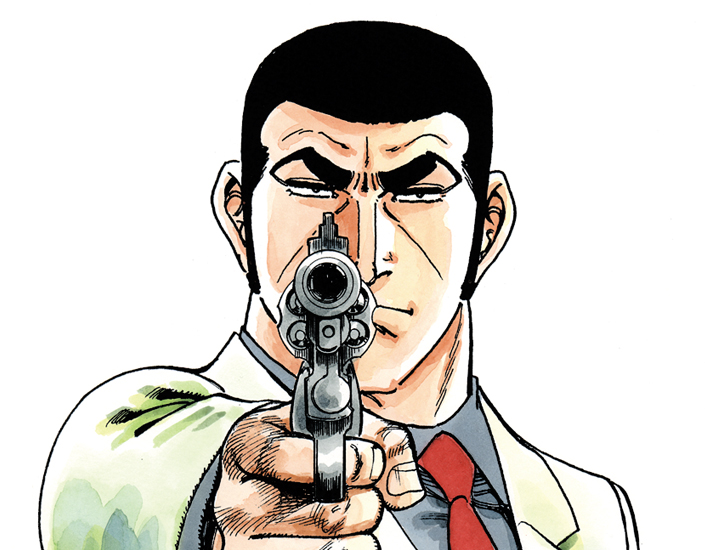 "Golgo 13" is a classic and the oldest manga still in publication. The story of Duke Togo as a profession assassin is fictitious, but many plots are based on currently political issues in these few decades such as espionage fight among countries, wars, guerrilla, terrorism, drug and crime societies. It also covers issues of technology, enterprise, geography, culture, academy, sports, etc. It is a comedy manga but full of mysterious and excitement, showing the realistic and horrific human relationship and scenes.
3. Dragon Ball (1 billion & 57 million sold in Japan; 3 billion & 20 million sold worldwide)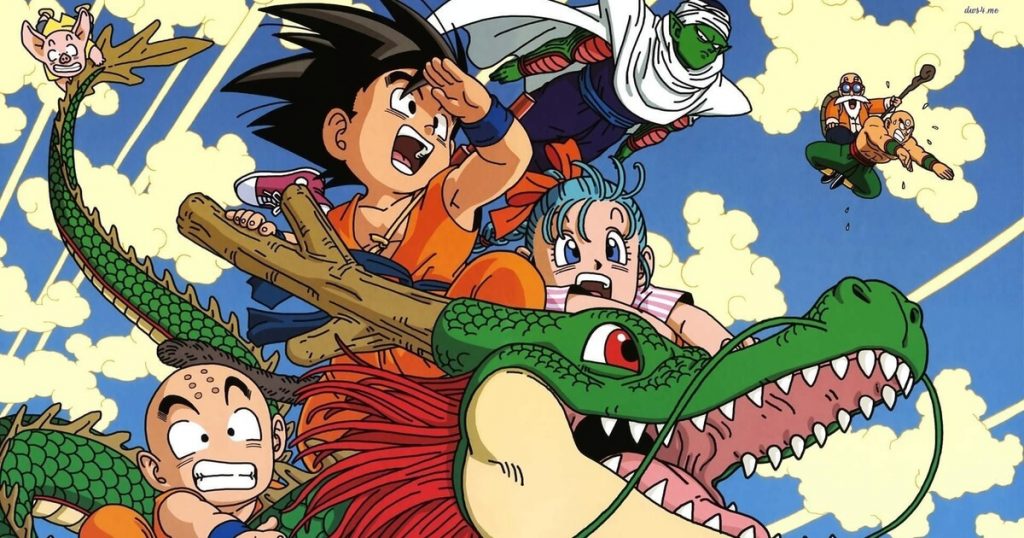 Anyone is familiar with "Dragon Ball". The manga series have been published in "Weekly Shonen Jump" (Shueisha) magazine in Japan from issue no. 51 in 1984 to issue no. 25 in 1995. A special edition, "Trunks the story: The lone Warrior" was also released. "Draon Ball" is an adventure story of Son Goku who explored the world, hoping to search and gather seven dragon balls for a wish-granting dragon. He met some new and interesting friends on the journey and had to cope with many battles with enemies.The spirits of brave, efforts and friendship do impress the readers.
4. Kochira Katsushira-ku Kameari Koen-mae Hashutsujo (1 billion & 56.5 million sold)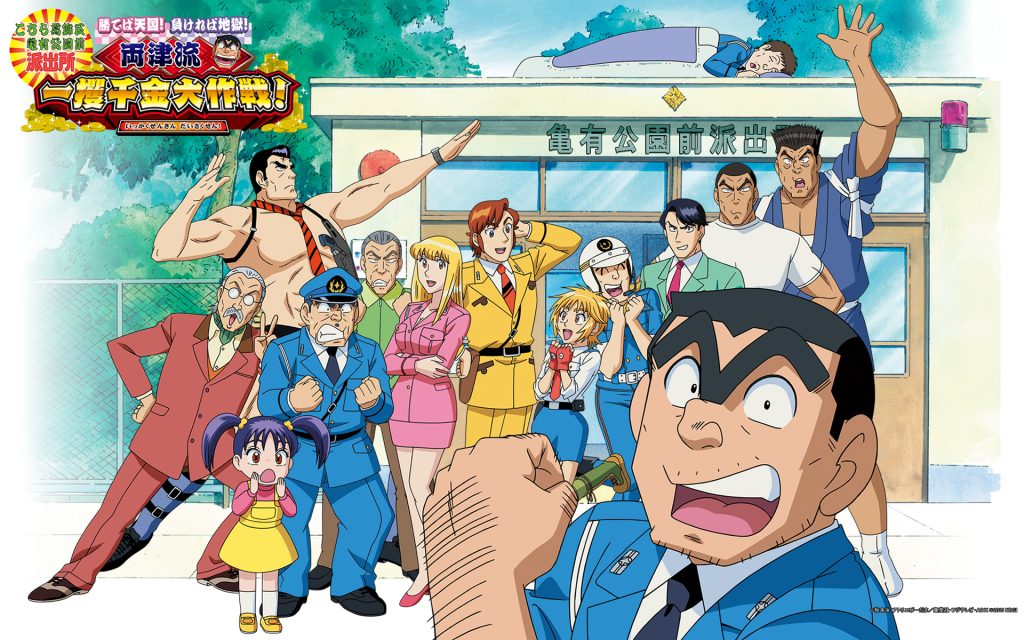 Since its debut in 1976, the Japanese comedy manga has been the longest-running series in the history of "Weekly Shonen Jump" magazine. The story is about the crazy and humorous gag-driven adventures of the policeman "Kankichi Ryotsu". It is regarded as the best manga series of the Jump Magazine in the 80s and has become a classic and highly praised.
5. Detective Conan/ Case Closed (1 billion & 40 million sold)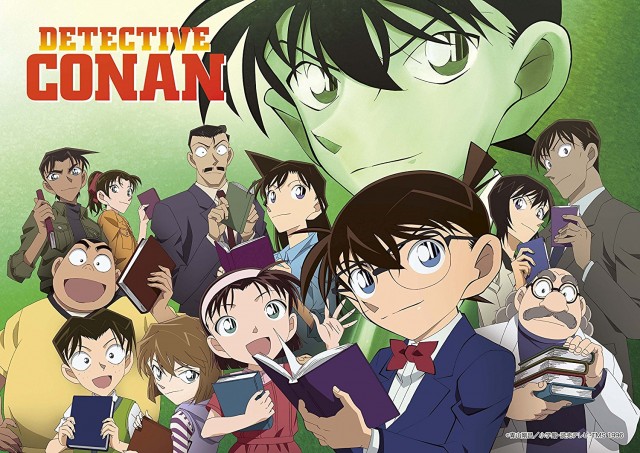 Many people are fond of the lovely detective boy, Conan. Since its first release in issue no.5 of "Weekly Shonen Sunday" magazine in 1994, it has become the longest manga series of the magazine and still maintains the popularity until today. The story was about a high school detective, Shinichi Kudo, who was accidentally poisoned into a child by a black organization and he continued to solve tremendous detective cases by his intelligence.
6. Naruto (1 billion & 35 million sold)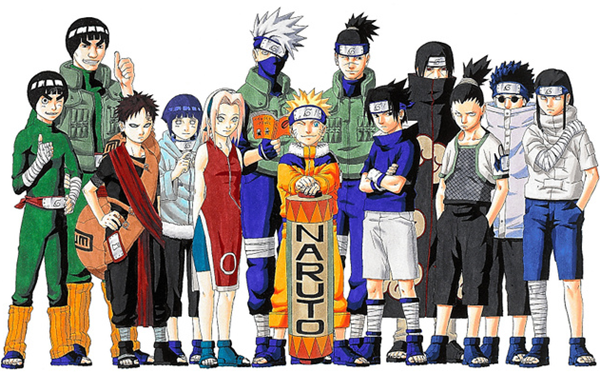 "Naruto" is one of the most successful "ninja" manga series in Japan. The story is about a boy called Naruto Uzumaki, who was striking to be a successful "ninja" (a mercenary in feudal Japan) and had to cope with many battles. The growing process lets him treasure the friendship and the ties among apprentices and family. The plot mentions many details about the ninja origin, folktale, traditions, religion homage and so on.
7. Oishinbo (1 billion & 30 million sold)
"Oishinbo" represents the best gourmet manga in Japan. It is about adventures of culinary journalists "Yamaoka Shiro" and "Kurita Yuko". A number of gourmets are covered, ranging from Japan, Western, Chinese, Asian, vegetarian and family dishes. Unlike other ordinary gourmet comics showing a sloppy introduction of cuisines, "Oishinbo" will definitely impress you due to its fascinating narratives.
8. Slam Dunk (1 billion & 20 million sold)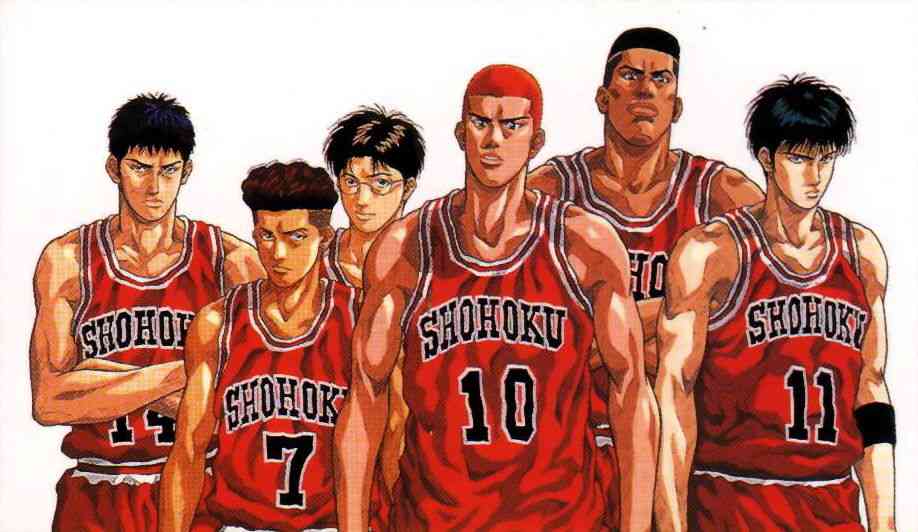 The manga is about the basketball life of a juvenile delinquent, Sakuragi Hanamichi. The first edition of issue no. 21-23 has reached the highest record of 2.5 millions. Besides, it obtained the best manga award in "the Best 100 Japanese Media Arts" in 2006 Japan Media Arts Festival. In a survey by "Davinci" magazine, it was also selected by comic artists, critics, bookstore staff and readers as the top comics in the past half century of manga history in Japan.
9. Fist of the North Star (1 billion sold)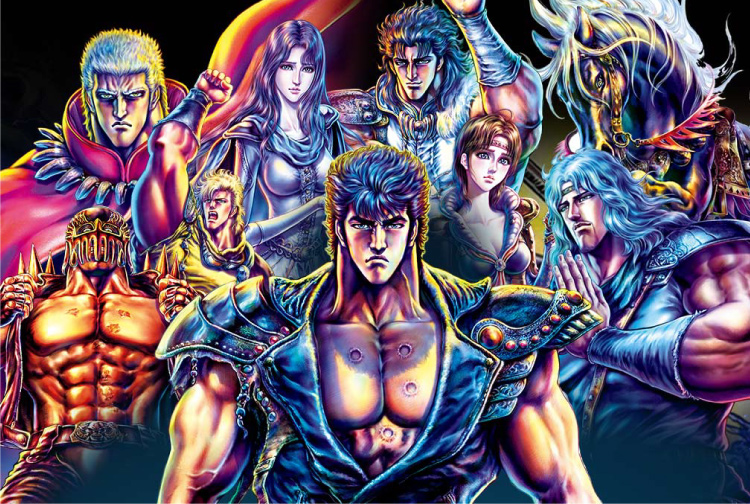 The story is set in a post-apocalyptic future after a nuclear war in the 1990s and dominated by bands of lawless thieves and violence. A muscular hero Kenshiro, the successor of martial arts "Hokuto Shinken", fought against various ravagers. The manga was originally released in "Weekly Shounen Jump" (Shueisha) from issue no. 41 in 1983 to issue no. 35 in 1988. It is regarded as a masterpiece of both the "Weekly Shounen Jump" magazine in the 1980s, and the best works of the comic artist "Haratetsuo". Apart from tankoubon (separate volume), various special editions such as collection and paperback were published and proved the manga's popularity.
10. Touch (1 billion sold)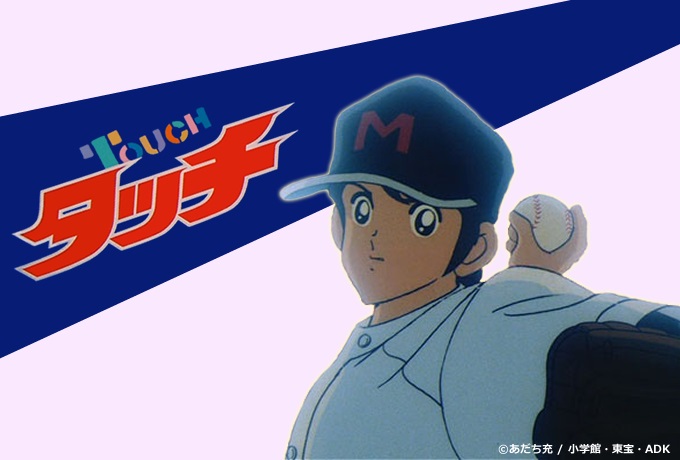 "Touch" was a story about the twin of high school boys who were baseball players and at the same time fell in love with their best friend. The plots were not only about exciting baseball life but also about romantic and puppy love. That's why it was so popular by people who even never play baseball. The manga has a similar style of another comics "Nine" published in "Weekly Shonen Sunday, special issue" but "Touch" has generated a brilliant selling record.
11. Doraemon (1 billion sold)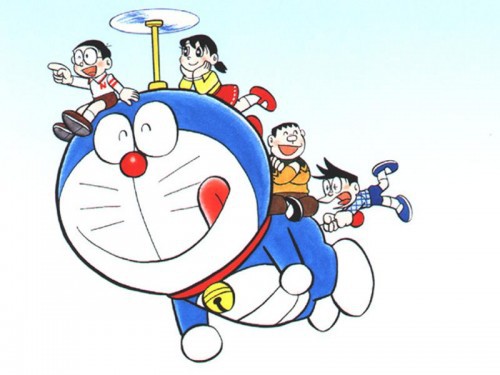 Perhaps people from not only Japan but worldwide are so familiar with the lovely character "Doraemon" from the manga. Even it was just a robotic cat and traveled back from the 22nd century, "Doraemon" was the best friend of the timid and naive boy Nobita and always used numerous gadgets to help him avoid being bullied by classmates. We all know that "Doraemon" story is fictitious and its incredible gadgets are unrealistic but we just love to dream and wish they are all true.
12. Astro Boy (1 billion sold)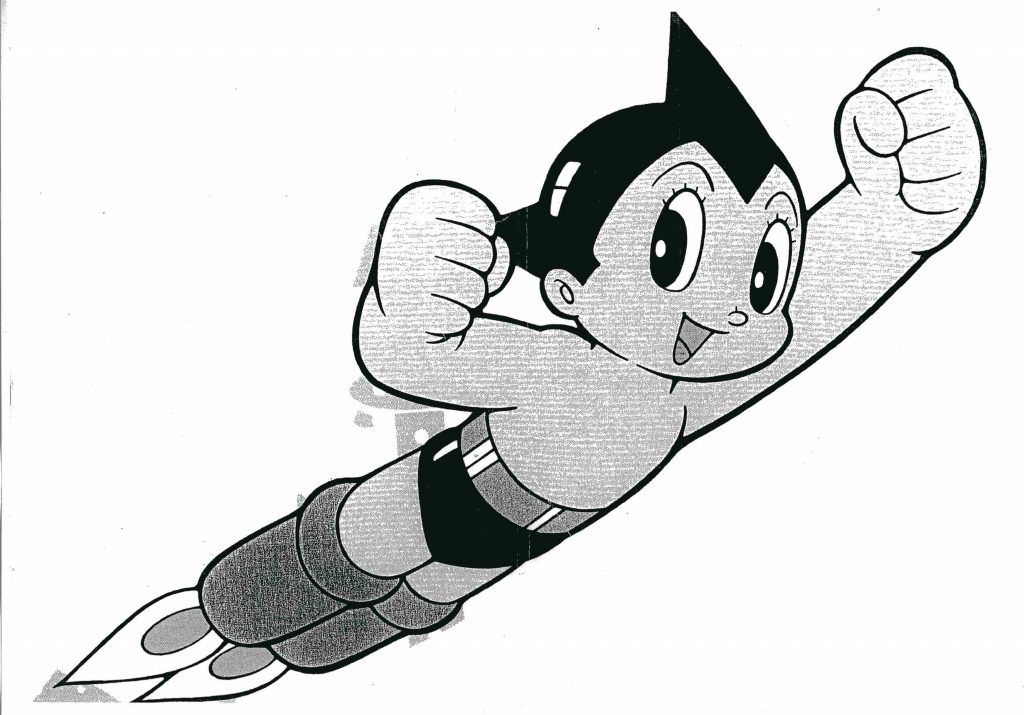 "Astro Boy" is about a robot created in a futuristic 21 century, performing as a hero to fight against evil and crimes by his extraordinary power and also having an excellent interaction with humans with true emotions. The first release was in 1951 and in 1966. It was then adapted into an animation which was the first animated television series in Japan and became famed worldwide.
13. The Kindaichi Case Files (90 million sold)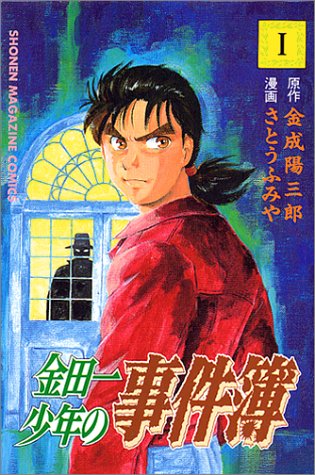 Speaking of detective manga series, many people would definitely remember "The Kindaichi Case Files". The high school student, Kindaichi Hajime" was a talented detective and expert at crime solving of various mysterious cases. His good friends like Nanase Miyuki (his classmate) and Kenmochi Isamu (police inspector) are also the main characters in the story. "The Kindaichi Case Files" manga is undoubtedly the pioneer of Japanese mystery manga and has aroused Japanese people's interest in detective types of manga plots, especially the "closed circle" cases.
14. JoJo's Bizarre Adventure (90 million sold)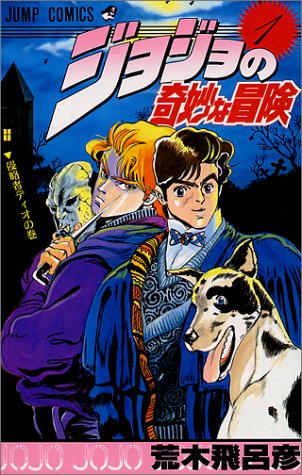 "JoJo's Bizarre Adventure" was issued from 1986 to 2004 by "Weekly Shonen Jump" (Shueisha) magazine. And it has been continuously published in "Ultra Jump" teenage magazine since 2005. The popular manga is about the multigenerational tales of heroic Joester family from 200 centuries ago to modern world. The manga's theme is "Praise for life" which is embraced by its plots of friendship among the characters, the brave and invincible wills against evil in their never-ended battles. It is a great manga for teenagers especially boys.
15. Sazae-san (86 million sold)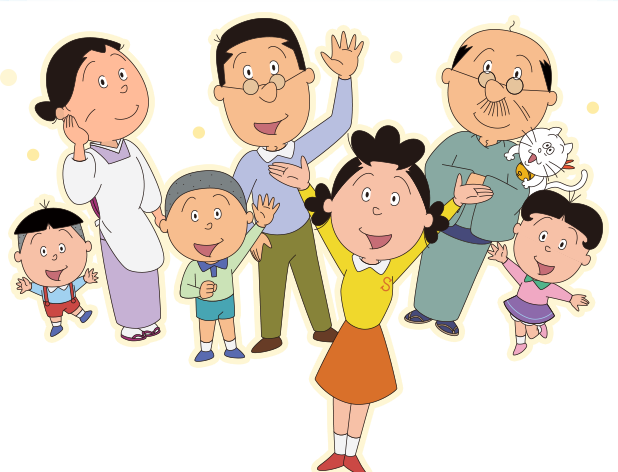 The famous manga "Sazae-san" by Hasegawa Machiko was firstly released as a four-panel manga in the local newspaper, Fukunichi Shinbun in post-war. It was also adapted into television animation. Through the ordinary life of the Sazae family, it reflected the general living of Japanese after the WWII and during the economic recovery period. Later on, the manga plots focused on satirizing common social issues in Japan.
16. Captain Tsubasa (82 million sold)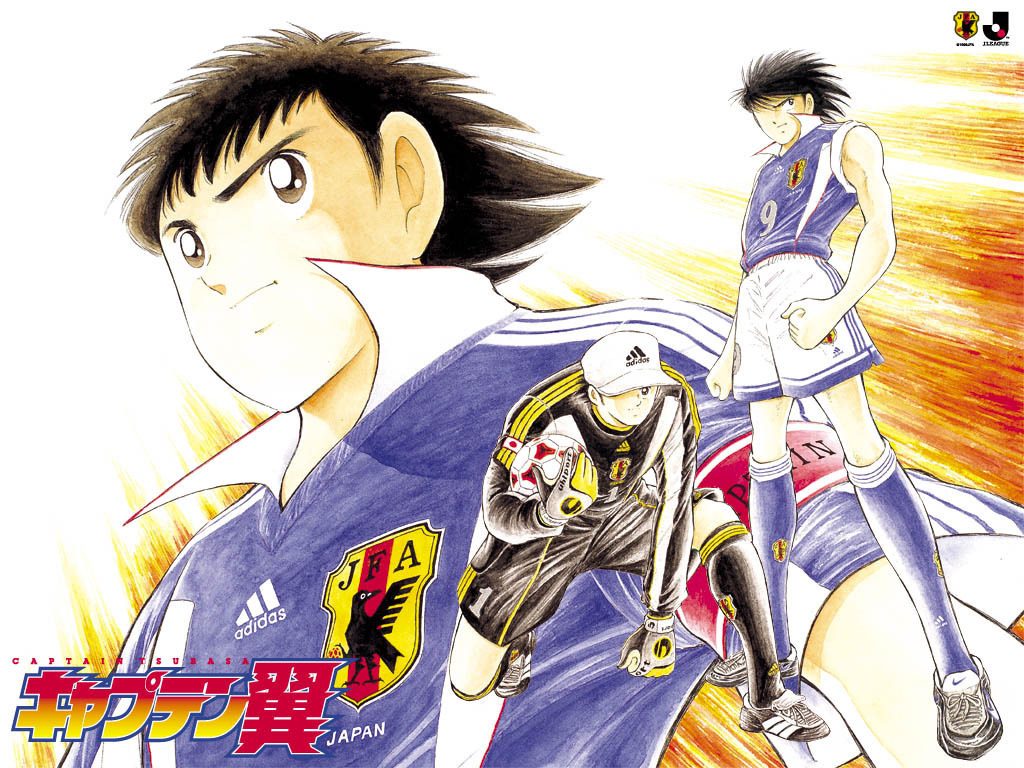 "Captain Tsubasa" is about the football life of a talented player, Tsubasa Oozora, including the plots of friendship with his teammates, training, tournaments and rivalry with opponents, as well as the skills and fun of playing soccer. The release of manga series was amid the prosperous development of football in Japan. The popular manga did enhance people's enthusiasm towards football and inspired more youngsters to be professional football players.
17. Bleach (82 million sold)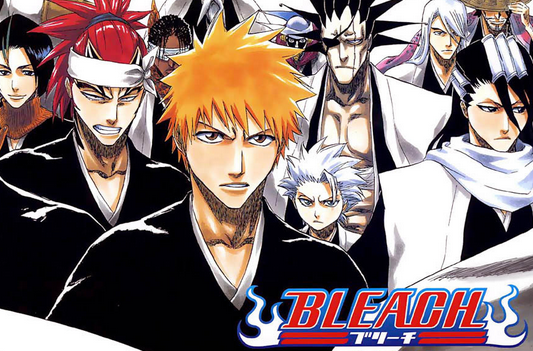 "Bleach" was about a high school student Kurosaki Ichigo who could always see ghosts and one time he accidentally obtained the energy of Rukia Kuchiki, Soul Reaper (Dead God). Then he started an adventure for his new mission to protect innocent mankind against evils. The manga by Time Kubo has been adapted into animation and TV game. It has been publishing in "Weekly Shonen Jump" (Shueisha) magazine since 2001.
18. Hajime no Ippo/ The First Step (75.5 million sold)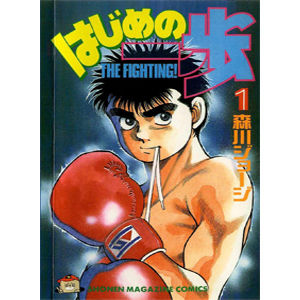 The boxing manga by George Morikawa firstly released in "Weekly Shonen Jump" (Shueisha) magazine in 1989. The story was about a high school boy Makunouchi Ippo who was busy helping his mother fish charter business. One day he was bullied by other students and a professional boxer, Takamura Mamoru, saved him and coincidently found his boxing talents and invited him to join the Kamogawa Gym to start Morikawa's boxing life. The manga plots included various challenges for the boy to become a professional boxing player, the narratives of how to stay strong and fight the opponents, and the relationship with other people in the story.
19. The Romance of Three Kingdoms (70 million sold)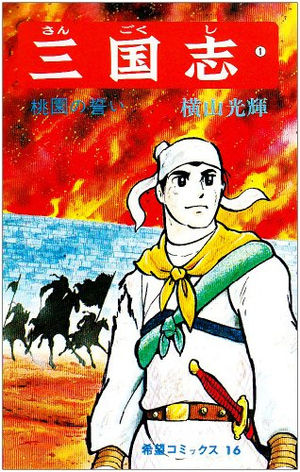 The classic manga by Yokoyama Mitsuteru was based on the great literature "The Three Kingdoms" by the Japanese writer, Yoshikawa Eiji.
It was the first manga series about the history of "The Three Kingdoms" which was covered from the period of "Yellow Turban Rebellion" to the collapse of "Shu Han Dynasty" in Chinese history. The writer, Yokoyama Mitsuteru, obtained the "Japan Cartoonists Association Award" in 1991.
20. Hunter x Hunter (65 million sold)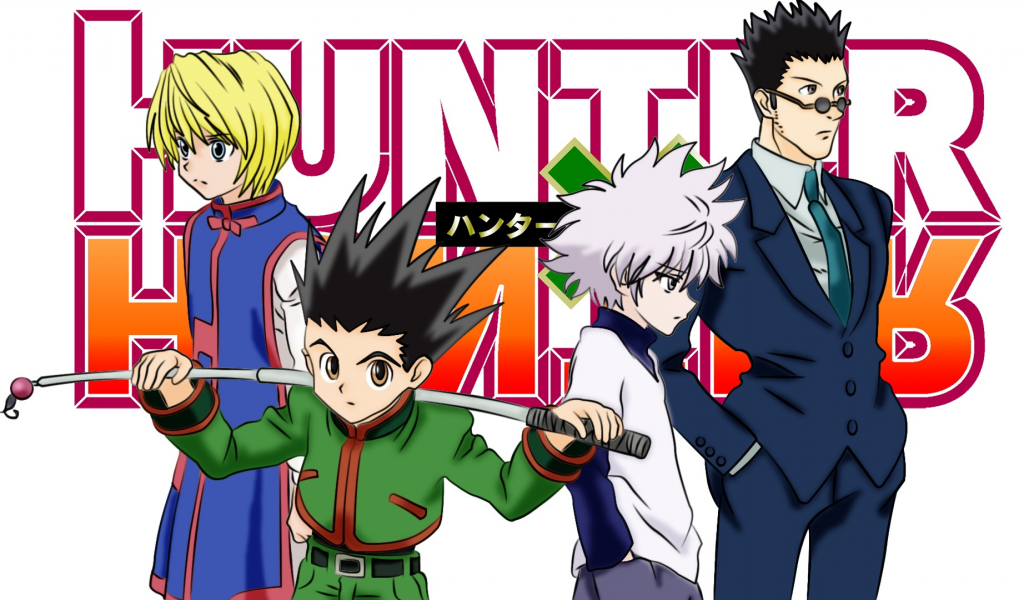 "Hunter x Hunter" is about a young boy, Gon Freecss, who wanted to achieve his dream of becoming a legendary Hunter like his father and thus worked very hard to pass the harsh Hunter examinations and to search for his missing father. The manga has been adapted into animation and became one of the best-selling manga series of "Shueisha".
21. Ultimate Muscle (60 million sold)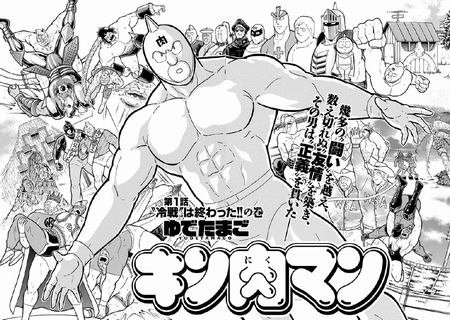 "Ultimate Muscle" was published in "Weekly Shounen Jump" (Shueisha) magazine from issue no. 22 in 1979 to no.21 in 1987. The main character Kinnikuman (Kinniku Suguru) was a professional wrestling player and also kind of superman, being enthusiastic to protect the weak against evils by his super power and his signature weapon, boiled eggs to attack the enemy. The manga always impresses readers to praise the hero mission of Kinnikuman who loved to maintain the world peace and embrace the friendship with his companions in the story.
22. Boys Over Flowers (60 million sold)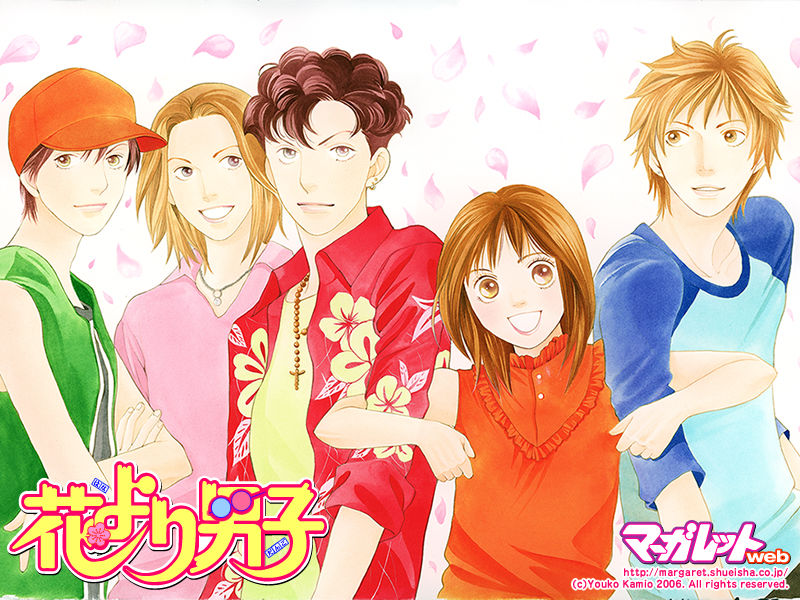 "Boys Over Flowers" is both a comedy and love manga story cherished by both female and male readers. A poor girl, Tsukushi, studied in an elite school for children from wealthy families. She met coincidently with the school's most influential elite "Flower Four" (F4) and was immensely bullied by them. Tsukushi was so brave to fight back F4 and later they all became good friends. One of the guy, Domyouji, even fell in love with Tsukushi.
Boys Over Flowers was published in "Magaret" magazines of Shueisha until 2004 and gained much popularity nationwide and worldwide. The story has been widely adapted into animation, television drama, and movies.
23. Rurouni Kenshin / Samurai X (57 million sold)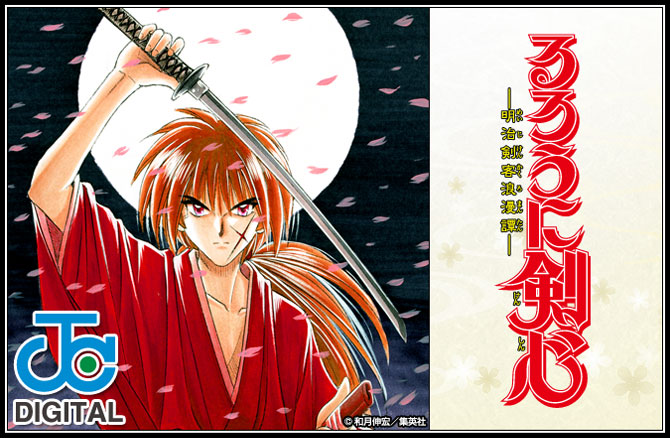 The debut of "Rurouni Kenshin" was in the "Weekly Shonen Jump" (Shueisha) magazines, from issue no.19 in 1994 to issue no. 43 in 1999, with a total of 255 episodes. The story background was based on the beginning period of Meiji era. Many plots involved genuine historic facts like the "Seikihotai Army", "Shinsengumi Warriors" and "Assassination of Toshimichi Okubo" on 14 May 1878.
24. H2 (55 million sold)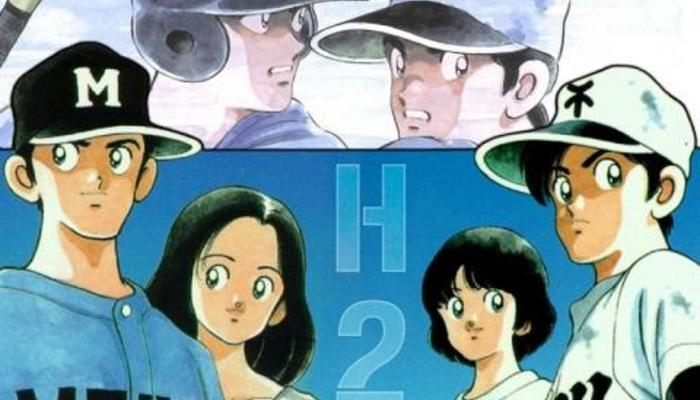 "H2" was about a high school baseball story plus puppy love romance between two boys, Hiro Kunimi, Hideo Tachibana and their best female friend, Hikari Amamiya. The manga title "H2" means hero of the two baseball boys. It has been published as tankoubon (separate volume book) and adapted into popular animation and television drama.
25. Bad Boys (55 million sold)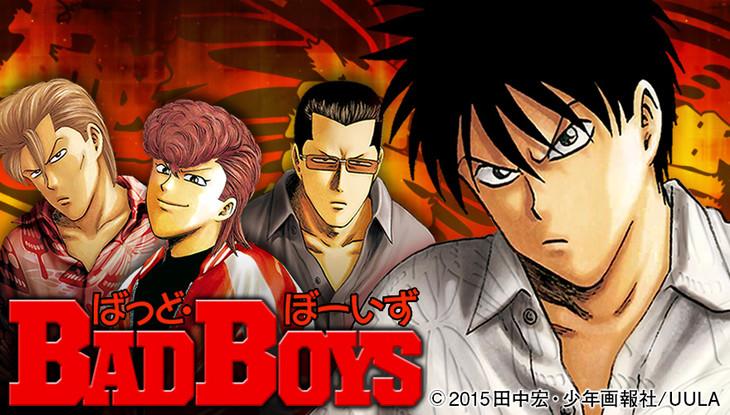 "Bad Boys" was originally issued in "Young King" (Shonengahosha) magazine from 1988 to 1996. For tankoubon edition, there are in total 22 volumes. The story was about a group of motorcycle gangs in Hiroshima during the late 1980s and their battle against another group of motorcycle gangs. The manga series were also followed by a sequel in the 1990s "Bad Boys Glare", and other manga stories with similar background like "Megaminooni", "Kippo" and "Bakuhyaku Familia".
Don't you know some of the best-selling comics? Every story is a classic and one-of-a-kind. No matter which category you love, a manga can magically bring readers into another amazing world by their incredible, amusing, exciting, horrific or romantic plots. Let's keep our support and affection for these best works of comics!