19. Pancakes: Urth Caffe (Omotesando)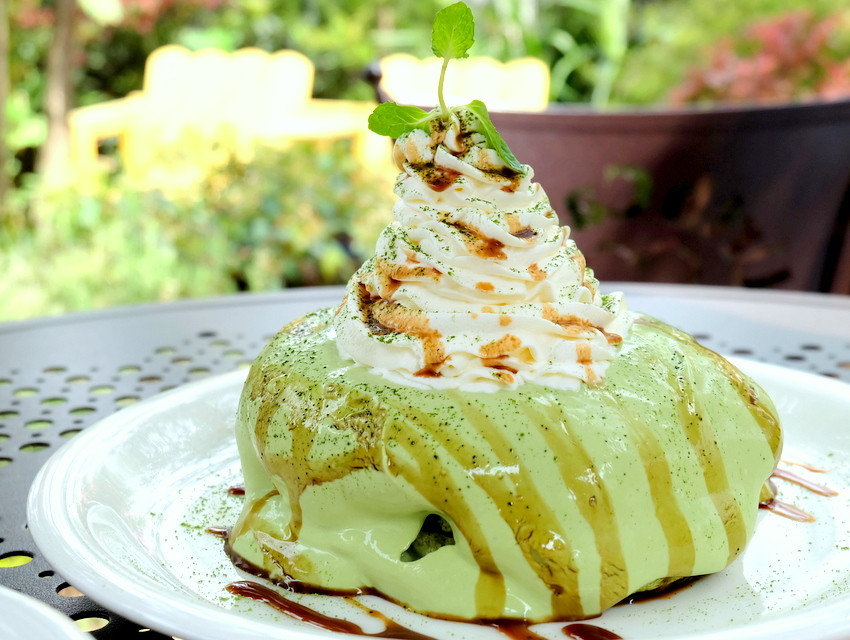 The matcha pancakes from "Urth Caffe" in Omotesando are absolutely a temptation that no one can resist. Looked differently from other pancakes, it is topped with a plenty of creamy and rich matcha sauce, as well as mas-carpone on it. It is definitely the kind of dessert that makes everyone smile while savoring.
Details:
Name: Urth Caffe
Address: Jingumae 4-9-8, Shibuya-ku, Tokyo
Tel: 0364474771
Opening hours: 10:00 – 20:00 (last order 19:00)
Open every day
Website: http://www.urthcaffe-japan.com/
Price: 1890 yen (Organic matcha mascarpone pancakes)
20. Pancakes: Yukinoshita (Ginza)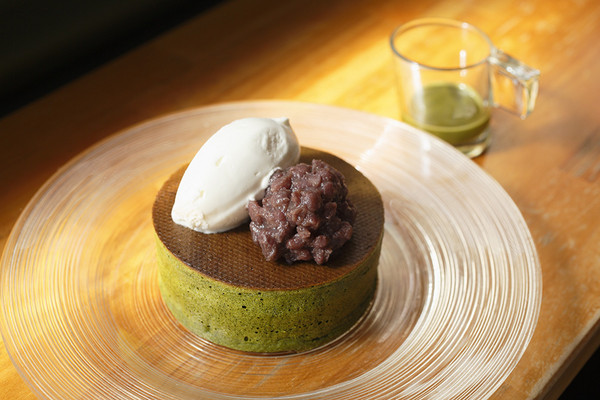 Looking for Japanese-styled matcha pancakes? "Yukinoshita" in Ginza would be a perfect choice. The pancakes are much thicker than the tradi-tional ones. It is made by Kyoto Uji matcha and domestically produced fresh cream and bean jam. Every ingredient is just high quality and you should not miss such local confectionary.
Details:
Name: Yukinoshita Ginza
Address: Tomato Bld. 3/F, Ginza 1-20-10, Chuo-ku, Tokyo
Tel: 07055179506
Opening hours: 11:00 – 21:00 (last order 20:20); 11:00 – 19:00 (last order 18:20) on Saturdays, Sundays & public holidays
Closed on Mondays (except for public holiday on Monday, in which case the shop will be open on the holiday and closed on Tuesday)
21. Pancakes: Ki-mizu-tsuchi Cafe (Omotesando)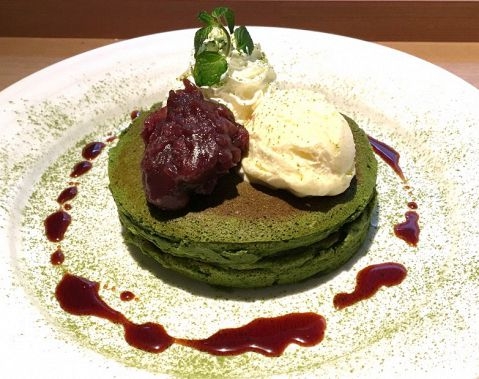 If you are in Omotesando area, don't miss the locally popular cafe "Ki-mizu-tsuchi" which provides very tasty matcha pancakes. It looks simple, matcha pancakes with vanilla ice cream, bean jam, and brown sugar syrup. But every part just tastes great and in harmony.
Details:
Name: Ki-mizu-tsuchi
Address: Jingumae 4-13-4, Shibuya-ku, Tokyo
Tel: 0334750555
Opening hours: 9:00 – 21:00 (last order 20:00)
Open every day
Website: http://www.ki-mizu-tsuchi.com/
22. Anmitsu: Zen Chafe (Nihonbashi)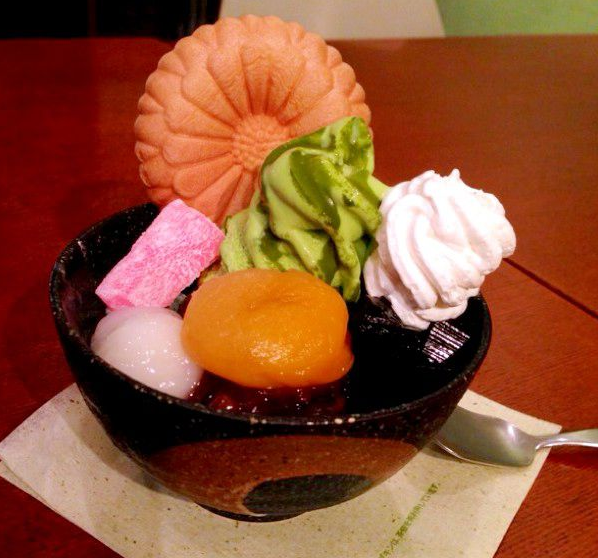 Your gourmet journey in Tokyo is incomplete without trying the traditional Japanese sweet, "anmitsu". Head to "Zen Chafe", a local Japanese-styled tea house. Enjoy the anmitsu, which comes with matcha ice-cream, bean jams, shiratama, etc.
Details:
Name: Zen Chafe
Address: Mochizuki Bld. 1/F, Nihonbashimuro-machi 1-11-2, Chuo-ku, Tokyo
Tel: 0332703672
Opening hours: 7:00 – 22:00; (Saturdays) 11:00 – 18:00; (Sundays & public holidays) 11:00 – 17:00
Open every day
Price: 780 yen (Zen cha anmitsu)
23. Anmitsu: Hokusaisabou (Kinshicho)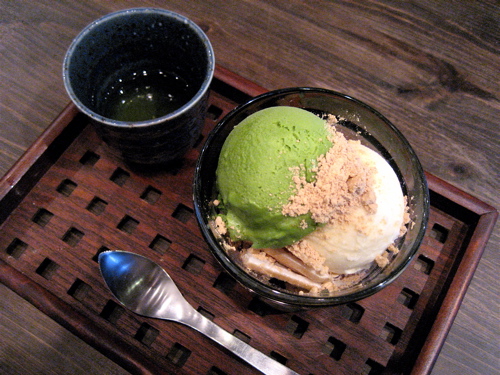 Perhaps savoring the traditional sweets in an old-styled Japanese building would make a difference. The shop "Hokusaisabou" was renovated from an old warehouse. Have a matcha anmitsu covered with excellent bean jam or other seasonal anmitsu desserts and enjoy the special ambiance there.
Details:
Name: Hokusaisabou
Address: Kamezawa 4-8-5, Sumida-ku, Tokyo
Tel: 0356105331
Opening hours: 11:30 – 22:00 (last order 21:00)
Closed on Tuesdays
Price: 860 yen (Sabou tokusei anmitsu); 660 yen (Matcha parfait)
24. French toast: Grain Bread and Brew (Shibuya)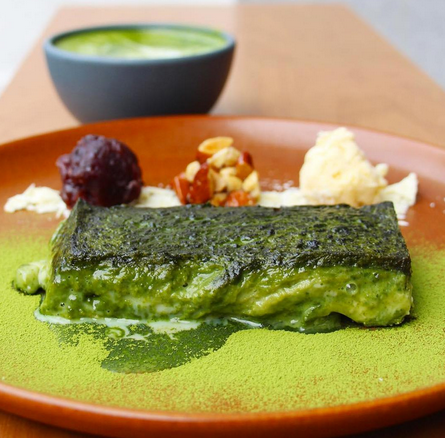 A set of matcha french toast with matcha latte should absolutely be one se-lection in your Tokyo journey. "Grain Bread and Brew" is renowned for sandwiches. But the matcha french toast is also a hit menu in the shop. A small piece of toast fully soaked with matcha sauce comes with delicious ice cream, bean jam, and nuts. Order the tasty dessert with the shop's spe-cialty, matcha latte and have a quality time in Tokyo.
Details:
Name: Grain Bread and Brew
Address: Shibuya-ku Higashi 2-chome 20-18, Tokyo
Tel: 08043552016
Opening hours: 11:00 – 21:00; (Saturdays) 8:00 – 21:00
Closed on Sundays
Price: 700 yen (Matcha french toast), 600 yen (Matcha latte)